Gerard (Jerry) Molfetta
Principal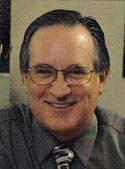 "I took my first accounting class when I was a Junior in college. I enjoyed it, and I understood the concepts."



Office 602-870-1619
Email Loading Email...


Member: AICPA, AICPA Tax Division, ASBA, ASCPA
Education: CW Post College/Long Island University, summa cum laude
Jerry Molfetta and his wife Louise moved to Arizona when they were newlyweds in 1977. "We were living in Long Island and I was working in New York City," Jerry recalls. "After six months and the five-hour commute we decided to move to Arizona. This was a great move as Arizona has been a wonderful place to raise our two sons."
Today, Jerry loves the desert and his short commute into Phoenix from Peoria. He's also adopted all the local sports teams as his own.
Jerry enjoys all aspects of accounting — from pensions and profit-sharing to tax-research and tax-planning for individuals and businesses. The thing that makes him happiest is being able to make his clients more successful and save them taxes.
When he's not helping his clients, Jerry likes to support his family's activities. He golfs, riders his bike, and loves to hike throughout Arizona. His favorite vacation destinations are the ocean and mountains.
Jerry's wife Louise has been an active volunteer at the Peoria Police Department for several years. She was named Volunteer of the Year by the City of Peoria.