Tammy Clugston
CPA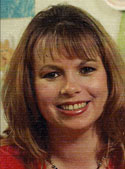 "I ended up here by default. I wanted to be a sportscaster, but I couldn't get into any broadcasting classes in college. There were lots of openings in accounting classes!"



Office 602-870-1619
Email Loading Email...


Member: AICPA, ASBA, ASCPA
Education: University of Arizona — cum laude
Originally, Tammy Clugston wanted to be a sportscaster. Her clients, however, are happy that she decided to become an accountant. Tammy is, too. She likes the new challenges that accounting brings each day, as well as the new clients she gets to meet.
Tammy has a knack for remembering names, birthdays, and other personal details about her clients, who appreciate her friendliness and warm personality. "I always have personal discussions with my clients and swap pictures of the kids," Tammy says. "It's just a lot more fun that way."
Tammy likes doing personal tax returns, and seems to always get the bookkeeping jobs that require a lot of patience and puzzle solving.
Outside of work, Tammy enjoys being with her husband and children and is still crazy about sports. Born in Illinois, she retains a love for the Cubs and the Bears, but is (of course!) a big fan of the D-Backs, the Suns, the Arizona Cardinals, and the University of Arizona Wildcats. She also enjoys bowling and doing puzzles in her spare time.

When she can get away from home Tammy ends up in San Diego or Del Mar.